CALL NOW TO SPEAK DIRECTLY TO OUR FRIENDLY TEAM
Our team is 100% operational & is providing remote accountancy services to businesses who need them during the UK lockdown.
REMOTE SERVICE DURING COVID-19 UK LOCKDOWN
Let Us Take Care Of Your Books So You Can Focus On Growing Your Business: Hassle Free Business Accounting Services For A Flat Monthly Fee
Struggling to manage your annual accounts, VAT returns, payroll or bookkeeping?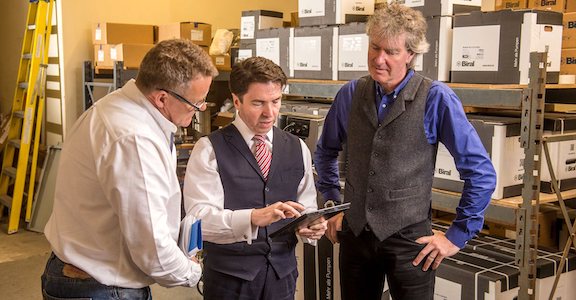 Quickly clean up your books and get your business' accounting back under control - without overpaying tax OR surprise accounting bills. Sutherland Black Chartered Accountants can help file your annual accounts and even cut your tax bill while ensuring all obligations are met - all for a flat monthly fee. Plus, we can also take care of your bookkeeping, expenses, tax returns, VAT submissions, employee payroll and more.
Need Help With Your Business Accounting? Get In Touch Using The Form Below
Institute Of Chartered Accountants Of Scotland

TRUSTED BY 600+ SMALL BUSINESSES IN LIVINGSTON, EDINBURGH, GLASGOW & ACROSS SCOTLAND & THE UK
Our team will get back to you in one business day to help you with your inquiry
Flat Fees, No Surprise Bills: Up Front, Flexible Pricing For A Flat Monthly Fee. Accounting As It Should Be
Legally Cut Your Tax Bill: Proactively Optimise Your Business To Reduce Your Tax Obligations
Fast Support Where & When You Need It: Expert Advice & Hands On Support In Person & Via Phone
Pick & Mix Accounting, No Contracts: Pay Only For The Services You Need, When You Need Them
Real Time Metrics To Help You Grow: We Can Help You Leverage The Latest Cloud Platforms Like Quickbooks & Xero

"Sutherland Black have been my accountants for several years now. They offer modern, good value accounting, provide an excellent service and I would not hesitate to recommend them.
They take care of reporting and compliance efficiently, offer regular meetings and help us to deal with change and plan for the future. They know how to support a business, not just account for it. In short, accounting as it should be."
TRUSTED & RECOMMENDED BY 600+ SMALL BUSINESSES IN LIVINGSTON, EDINBURGH, GLASGOW & ACROSS SCOTLAND & THE UK
Neil Mackay: Director, Glasgow Climbing Centre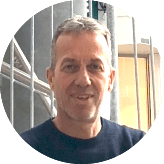 Get Your Annual Tax Return, VAT Submissions, Payroll & Accounts Up To Date Fast Or Choose A Flexible Monthly Service Package For A Flat Fee. Plus, migrating from your existing accountancy is fast and easy.
TRUSTED & RECOMMENDED BY 600+ SMALL BUSINESSES IN LIVINGSTONE, EDINBURG, GLASGOW & ACROSS SCOTLAND & THE UK
Since 2007, Sutherland Black Accountants have helped over 600 clients to grow their business while knowing that their accounting is taken care of. This includes managing their expenses, employee payroll, VAT and annual accounts submissions and more. Plus, we proactively advise clients on how to manage their cashflow and numbers, increase their profits and reduce their tax bills. All for a flat monthly rate that fits their needs.
Keep Your Business Accounting Up To Date & Stay On Top Of Your Numbers - Without The Hassle Of Managing All The Paperwork Yourself
Dedicated To Your Success: Expert Accounting Services That Put Your Business First
Accountants of the past were slow moving, stuffy and passive when it came to providing important business advice. Our focus is to not only provide fast, top quality accounting services but ALSO to be a trusted advisor on business growth such as helping you manoeuvre the tax system, improving cash flow, getting a loan and much more.
Sutherland Black can take care of all major accountancy needs of your small business - making your life simpler and less stressful. We offer bookkeeping, payroll for both hourly and salaried employees (including organising payments to staff), VAT submissions (quarterly or monthly), full year tax account submissions, your personal taxes as a director and even automated Debt Collection.
From Managing Payroll & Bookkeeping To VAT & Annual Accounts + Everything Between
While most accountants will try to minimise client interaction, Sutherland Black makes sure that clients have full access to support from a dedicated account manager. Enjoy phone, video call or even in person meetings where possible. Plus, get monthly reporting and in depth quarterly reviews of your business' finances to help you plan ahead, forecast cash flow and grow revenue.
All Inclusive Support, Including Dedicated Account Manager, Monthly Reporting & Meetings
Get Our Full Service List & Business Accounting Pricing Guide Today
Get our small business accounting service list and pricing guide. PLUS, get a FREE Tax Efficiency Review to ensure you're not over paying tax!

"We have used Sutherland Black to handle our accounting and payroll since 2008 and have been very pleased with their service.
They have an experienced team that keep up to date with legislation so can always answer queries and provide information quickly. They are happy to come to our premises to discuss accountancy issues whether they are large or small.
We have year-end and other meetings which are informative and interesting. They are always coming up with new and interesting ideas for business development and planning strategies. Through their network of contacts they have even helped us negotiate better deals with our Bank.
I would recommend Sutherland Black to friends and business associates alike."

Scott Lamont: Director, Pump Action Limited

Your Business' Accounting Is In Good Hands: Sutherland Black Is Trusted By 600+ Small Businesses In Glasgow & Edinburgh, And Across Scotland & The UK
Improve Your Cash Flow & Maximise Your Bottom Line With Legal Tax Optimisation
Sutherland Black can make sure you're not paying too much tax while still meeting all your obligations. This may include optimising your salary, dividends, National Insurance, company cars and other tax benefits you may have overlooked. And once optimised, your business can enjoy better cash flow and increased profits for years to come.
Propel Your Business Into The Future & Stay On Top Of Your Numbers With Cloud Accounting
Cloud accounting platforms can improve your ability to track your business' numbers and provide efficiencies in all areas, including bookkeeping, payroll, tax submissions and more. Sutherland Black can help you set up & migrate your accounts to a powerful state of the art platform like Xero or Quickbooks without any downtime or tech knowledge.
Fast, Hassle Free Migration From Your Previous Accountant - Handled By Us Start To Finish
Transitioning to a new accountant can be daunting - especially if you have books that go back years. Our team help you seamlessly migrate to a new accounting provider. We take care of migrating your books and ensure 100% privacy is maintained at all times so that you can rest easy that the transition is smooth and thorough.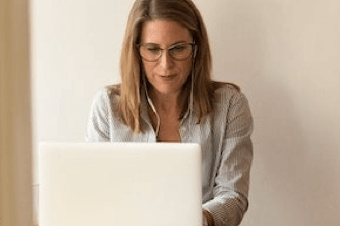 With a 97% client satisfaction record, here are more reasons businesses local and around the country love working with us...
Get Our Full Service List & Business Accounting Pricing Guide Today
Get our small business accounting service list and pricing guide. PLUS, get a FREE Tax Efficiency Review to ensure you're not over paying tax!

Sutherland Black has been the accountancy since 2007. The longevity of this contract speaks to our satisfaction with their services. Professional, efficient and pleasant to deal with, they take the headache out of management, quarterly and annual accounts, not to mention a collaborative payroll team.
Planning is always a key issue for any business and we have found that the proactive approach taken by Sutherland black has been an enormous help in planning a five-year strategy.
While many large accountancy firms find mundane and simple questions tiresome, this has never been the case with Sutherland black. As a team, each member is well-informed and more than happy to deal with issues over the phone out with our normal scheduled meetings. This is particularly useful when we just need a quick answer to something.
Would we choose to look elsewhere to have our accountancy needs met? A resounding NO is the answer. Would we recommend Sutherland Black to others? A resounding YES is the answer.
Ron Abrahams - Managing Director, Interface Environmental